Educational materials to help you live with a bleeding disorder.
Novo Nordisk believes in supporting you by providing educational materials and tools that help you manage a bleeding disorder.
This brochure helps people with hemophilia A or B with inhibitors understand hemophilia and inhibitors and highlights the reasons why NovoSeven® RT may be right for you.

This brochure is designed for people with FVIId. It covers the basics of this condition, signs and symptoms, available treatments, and more.

This brochure provides in-depth information about GT with refractoriness to platelets, and the effectiveness of NovoSeven® RT in treating this condition.
This handy reference defines common terms used when talking about various bleeding disorders, with statistics and other facts that may help increase your understanding and awareness.
Patient advocacy groups.
Connecting people affected by bleeding disorders to others in their community, while advocating for the development of safe, affordable treatment options.

The largest nonprofit organization dedicated to education, advocacy, and research of inheritable bleeding disorders.

Committed to improving and sustaining excellent care for people with bleeding disorders across the world.
Materials available through a Novo Nordisk Hemophilia Community Liaison (HCL):
The following items are available by contacting a Novo Nordisk HCL: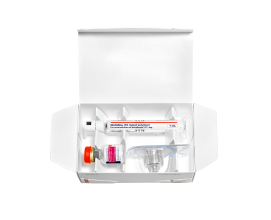 With this kit, you can learn how quick it is to reconstitute a dose of NovoSeven® RT, and get an idea of its compact storage size and portability.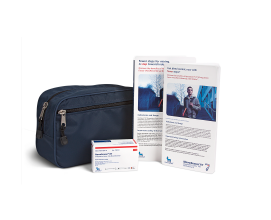 Practice mixing a dose before you start treatment. This kit includes a sample device, bilingual (English/Spanish) infusion mat, sample kit with test product, introductory brochure, and Web key that launches an instructional reconstitution video. The kit comes in a zippered carrying case.
This portable, reusable travel case makes storing supplies easy, at home or while traveling.
To order a Demonstration Kit, Patient Starter Kit or Ready-to-Travel Case, please contact a Novo Nordisk HCL.
Try the HemaGo™ app.
For a convenient way to track your infusions, download HemaGo™, a free app that allows you to easily track and share the details about your treatment.
Find out more at:
www.hemago.com