Proven to be effective.
As a first-line treatment, NovoSeven® RT is 92% effective and recommended by an international consensus.
Lower volume means fast infusion.
Because it's a low-volume treatment, NovoSeven® RT takes 2 to 5 minutes to infuse.a

aAdminister as a slow bolus injection over 2 to 5 minutes, depending on the dose administered.
bBased on the initial dose for a 70-kg patient with acute bleeding.
Established safety profile.
Recombinant manufacturing means NovoSeven® RT is made without any human blood or plasma, which minimizes the possibility of viral contamination. And in a clinical trial, 4% of patients with acquired hemophilia experienced adverse events (blood clots).

What if I need surgery or a procedure?
We understand that you have concerns about controlling bleeds if you ever need surgery or a procedure. The good news is that NovoSeven® RT is effective for preventing bleeds during and after surgery and procedures in people with acquired hemophilia.
Talk to your doctor for more information on the surgical use of NovoSeven® RT.

What about surgery and procedures?
Approved for surgical use and procedures for patients with acquired hemophilia.

Hear from people who
share your experience.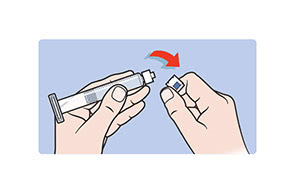 New to treatment? It's
easy to get started.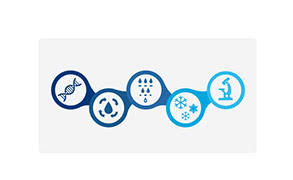 Recombinant manufacturing
minimizes risk of viral contamination.